REWARD TO RETAIN YOUR VIP PLAYERS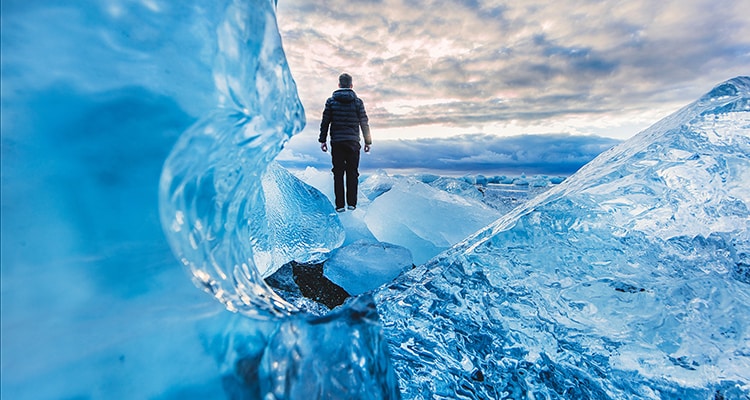 There are relatively few great mysteries left unsolved in the world today. We know how the pyramids were built, we're pretty sure that the Loch Ness Monster doesn't want to be found and we are certain that the retention of clients is paramount to business success.
Nowhere is this more apparent than in the gaming sector, where the sheer volume of available options means that brands and suppliers have to do their utmost to achieve two crucially important goals: The first is to gain online attention that sets them apart from the crowd in order to attract new customers; the second is to retain their VIP players by making their games more appealing than those of their competitors.
At Black Tomato Agency, we are regularly asked the same two questions by clients: "what can we do to retain our customers?", and "how can we stand out from the crowd?" The second question is relatively simple for us to answer; the former is more of a fluid problem that relates to the churn metric. While different companies will measure churn in different ways, for argument's sake let's leave aside the algorithm associated to when churn occurs and look at the problem on a more holistic level.
Reward to Retain
The immediate gifts and rewards that are given to new customers, and those you want to keep playing, are in general fairly similar and dare we say it, not particularly engaging. The desire to continuously direct the customer back to a game through free spins or credits is almost too alluring to divert from. But the question remains; if everyone is employing the same tactic, are you explicitly offering your customer the incentive to stay with you?
If you are sure that your game is one of the best around (which I'm sure you are), then be confident in the organic flow of new players and adopt the principle used by brands, employers and agencies alike – reward the loyal with unique and remarkable experiences instead. The sheer fact that your game offers the chance to win a tailored and unique experience is enough to automatically draw attention and set you apart from the crowd.
We recently worked with a client who was launching a 'Fire and Ice' themed game and wanted to create an experience intrinsically linked to the game. The objective was first, to set them apart from the crowd and second, to reward their super VIP players. We created an experience where the winner was flown to Iceland to stay in the ION Adventure Hotel, fly in a private helicopter over a live volcano before transferring by Super Jeep to another (dormant this time) volcano where a bespoke private dinner laid out within the magma chamber. The effect was immediate and the impact tangible; by engaging with the VIP in such a unique and remarkable way, their loyalty was rewarded and their custom retained.
However, sometimes the old methods are just as important; which is why we took the step of leaving a branded tablet in the guests' room as a welcome gift. Preloaded with the client's latest games, it reaffirmed the brand message, reminded them of why they were there and ushered them directly back to the games in a unique, personal and engaging way.
This method of rewarding or engaging customers by offering the chance to win experiences can be seen in a variety of different industries. Take Harley Davidson for example; last year they offered potential customers the chance to win 'The Tour of a Lifetime' if they signed up for a test drive. Now more than ever, brands are seeing the benefit of experiences as incentives for customer acquisition and retention.
Creating a VIP Community
Moving on from the world of rewarding the individual – there is an increasing interest in the value of VIP community events and the opportunity for an elite few to share an experience with others in a similarly prestigious position. In the same way that a private members club creates a sense of intrigue that sparks interest in those on the outside and pride from those within – a private member's community in the gaming world can have an incredible impact on loyalty.
Many luxury brands have already taken this approach to rewarding VIP customers, with group experiences increasingly challenging more traditional gifting initiatives. There is currently a great opportunity for the leading gaming brands to be pioneers in this area of VIP engagement and the level of interest from many has indicated that it will not be long before this concept is fully embraced by the gaming community. An event offers a brand an incredible opportunity to amplify its values and core message through creative and well-curated experiences helping the members identify with the lifestyle association of the brand. A reward that is shared by a community brings into play a unique dynamic that focuses on the human need to share experiences with others and a sense of pride in being recognised as one of an elite group by their peers.
Through effective pre- and post-event, as well as onsite communications, the value of any event can have a far wider reach and offers an incredible opportunity to create a legacy and significant longevity of each experience thereby maximising ROI. Much of the collateral (images, videos, sound bites) from these events can be repurposed to give those aspiring to be in the VIP club a glimpse into this world (and thereby encourage them to work towards this).
The combined budget of a group event can allow for otherwise unachievable experiences to be accessed and created. The buying power of pooled reward budgets can often enable a group to negotiate the very best deals and open doors otherwise closed to the general public.
In recent years Black Tomato Agency has organised everything from a complete buyout of Richard Branson's Necker Island for a VIP group, to camping in Alaska in search of bears and a supercar rally through the UAE. For a VIP group event, the challenge is always to create a money-can't-buy experience that is quite literally a once-in-a-lifetime opportunity. It's about creating moments and stories that will impress on the most discerning attendee. And perhaps most importantly, it is about creating a community spirit that is impossible to leave… for fear of missing out on the next epic adventure.
This article was originally published in iNTERGAMINGi.