Case study: Educational Trip
Mazda C&SEE – Japan
Sector

Automotive

Destination

Japan

Attendees

97

Date

May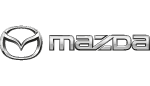 What did the client want?
Having delivered incentives for Mazda across the world, we like to think we understand their brand. So when we were briefed with taking 97 top-performing dealers, from eight European regions, on an inspiring trip to the home of Mazda Motors in Japan, we knew we could deliver. With an educational element to the trip it was vital to wow guests with a luxury experience that revealed the best of Japanese culture. Mazda's commitment to customer experience and brand excellence is notoriously high and their campaign expectations were no different. We created Mazda Origins, a programme embodying the Japanese philosophy of omotenashi, or hospitality, and motivated guests to implement it in their market through a truly engaging communications campaign reflecting a desire for success.
How d

i

d 

w

e

 inform and engage 

the audience?
The event was unveiled via a mobile-responsive website, translatable at the click of a button into one of seven languages. The site posted countdowns, programme information, image galleries, destination tips and personalised FAQs – all designed in keeping with the Mazda Origins theme. The central site united networks across the globe right from launch and created immediate excitement about this heritage trip. 
In addition to ongoing digital engagement, with six months between the launch of the event and take-off we were keen to keep Japan front of mind in more tangible (read: edible) ways. Cue 97 miniature bottles of sake with personalised gift tags, packaged in branded boxes and sent for a synchronised delivery in each office across Europe. Plus, we wanted to make sure that the origami crane, a Japanese symbol of good fortune, made an appearance at various points in the communications campaign including within the travel packs. Alongside branded leather travel accessories and personalised pocket travel itineraries, each guest received a hand-folded origami crane to add to their collection. 
What made it stand out?
With 97 guests, seven mother tongues and zero universal languages, this event required meticulous planning to ensure a seamless delivery. Plus, we needed to make sure that all onsite branding was functional as well as appealing. Guests flew into Tokyo on 10 different European flights and were immediately ushered through a bustling train station and onto a privatised bullet train carriage. Our attention to detail and synchronisation skills were put straight to the test as we transferred cumbersome luggage on a separate transfer vehicle to Hiroshima.
Rested after a night at a luxury hotel, guests were treated to an exclusive behind-the-scenes tour of Mazda's top-secret manufacturing processes and a special insight into the history of the brand. This privileged and coveted invitation-only experience was followed by a Japanese feast attended by the Global Directors – a meticulous seating plan ensuring maximum visibility for each host. A ceremonial sake barrel opening and an epic taiko drumming performance rounded off a traditional Japanese evening.
Unique experiences were scattered throughout the programme: guided Buddhist meditation, elegant geisha performances, championship sumo matches and an evening river cruise on a traditional yakatabune boat overlooking Tokyo's neon-tinged skyline. Final evening celebrations included a drinks reception in a privatised area of Tokyo's most popular rooftop bar, a sophisticated dinner overlooking the city and after-hours access to the Roppongi Hills Club. 
How did the event add value?
With the event a huge success and unprecedented levels of engagement, it was vital to keep the momentum alive. With that in mind, we created a bespoke gift for guests to receive on their return; a bonsai tree home-growing kit complete with Mazda Origins branded pot markers. The gift was not only to act as a reminder of the trip but as a cue to remember Mazda's roots and an ongoing talking point across newly united networks. 
Due to the educational objectives of this event and the company's decision to set qualitative targets, it meant measuring value went beyond the usual statistics; however, client feedback was second to none. And when the client is happy, so are we. 
"I would like to thank you and your team for the great organisation of this trip. Our group was challenging […] however all our participants were absolutely delighted with the programme and organisation in Japan. Everyone noticed the little touches. They were very impressed with the service you provided."

Marketing & Communications Manager
Mazda C&SEE