Case study: Group Incentive
STAR ACADEMY – FRANCE
Sector

Pharma

Destination

Provence, France

Guests

47

Date

September
What did the client want?
The client was seeking to mark the end of a two-year sales cycle by rewarding their top sales performers, who had exceeded their business targets and made a significant contribution to the financial success of the company, with a luxurious, short-haul group incentive to Provence. The brief was to create a programme packed with wow-factor experiences that guests could not hope to enjoy on their personal holidays.
"To be recognised in this way makes you feel very valued. We all strive to go above and beyond, and knowing rewards like this exist puts that little bit more incentive into going that extra mile"

Contender 2017
Star Academy
What made it stand out?
The programme kicked off in style with helicopters on hand for the ultimate VIP transfer, flying in low over the iconic landscapes of Provence to the hotel. Domaine de Manville was to act as guests' home from home for the following two nights; its idyllic location, with nature trails leading to breathtaking views at every turn, made this stunning collection of converted farmhouse buildings the standout choice.
The first-class experience continued with a visit to Châteauneuf-du-Pape, famous the world over for its indulgent red wines and a welcome opportunity to sample some of the finest tipples stashed in the cellars before a sumptuous gastronomic feast at La Table des Fines Roches.
The exceptional experiences didn't let up and guests were honoured to meet the legendary Camargue Gardians (Gallic cowboys unique to this little-explored area of southern France) for a day of horse riding, quad biking and cycling through the sprawling estate. The impressive architecture of Carrières de Lumières played host to the final night's gala dinner, with giant works of art projected onto every surface of this former limestone quarry. The setting, atmosphere, food and music all combined to cap a truly memorable programme of once-in-a-lifetime experiences.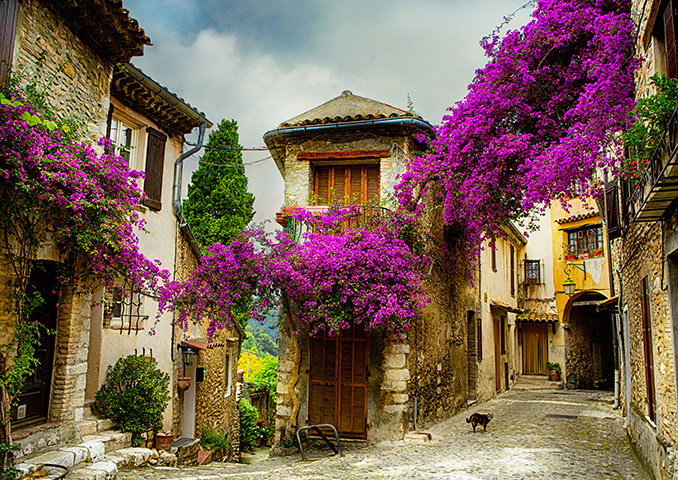 How did the event add value?
An insightful post-event survey revealed that the trip had increased employee engagement and motivation through its enticing mix of exclusive group activities and sumptuous meals in lavish venues. Satisfaction with the event surpassed the very high standards set on the previous year's trip with us to Sorrento and afforded guests lots of opportunities to forge personal relationships with those outside their regular work circle, as well as reinforcing existing ones, promoting a collaborative work culture on the return to work.
"It felt like such a treat doing things and going places we wouldn't ordinarily go to […] Being able to share the experience of somewhere completely new with my partner, it is definitely an incentive worth working hard for!"

Healthcare Access Manager
Star Academy