We work with remarkable brands
Our incentive events, prize management and communications have brought events and prizes to life for a huge range of global brands, both on and offline.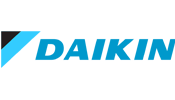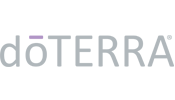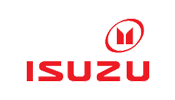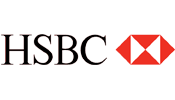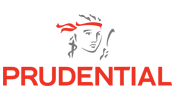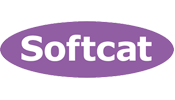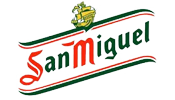 "It's getting harder and harder to deliver something that no one has done before but that's where Black Tomato Agency has the edge. They get the brief, understand the audience and deliver a seamless end-to-end programme with minimum intervention from the client."

BMW i
General Manager
"I just wanted to write a quick note of thanks. Alaska and now Kenya have been unbelievable experiences, truly creating memories that will last a lifetime… To cater to a diverse group and make sure everyone's having a good time is impressive and a testament to the way you run these events."

CPA Global
Chief Commercial Officer
"The Black Tomato Agency seamlessly translated the Director's objectives into a truly magical event that has gone down in the history books as the best Alpha Summer Session ever! An absolutely stellar itinerary that went above and beyond what we ever could have imagined for our global team, bringing them all together from USA, APAC and Europe for one incredible weekend in the heart of Marrakech."

Alpha
EA & Operations Manager
"Everyone came back buzzing from Canada and full of stories of what went on. This is all testament to the work you put in to make these trips a truly amazing experience. I enjoyed working with you on this programme and had the luxury of attending [...] so I can honestly say, you and your team are the best we have worked with. You have left many people in Lexis with memories they will still be talking about in years to come."

Lexis Nexis
Director of Sales Strategy and Customer Engagement
"Working with Black Tomato Agency is always a pleasure. We can always rely on the team to come up with fantastic prize packages that really do get our clients excited. They often have to work to very demanding deadlines and they never let us down. They act as an extension of our client servicing team when needed and we always look forward to briefing the team and are genuinely excited to see their responses."

Hey Human!
Category Brand Manager
"Nepal and Kathmandu were truly eye-opening and memorable… For you and the ground team to deliver the itinerary was a great achievement, I was genuinely blown away by the last night and the effort you had gone to. So a big thank you to the MINI team for such an ambitious and successful trip."

MINI UK
Director
"Working with Black Tomato was a brilliant experience from start to finish, they managed the whole process seamlessly, took the time to understand our brand values and the essence of our #ShareThePlusness campaign. This was then brought to life in the completely bespoke experience they created for our prize winners, full of magical moments that money can't buy.  A standout campaign for all of us involved and that we are all proud of, and had fun being part of."

TSB
Social Media Campaign Director
They say you can't please everyone, but I think Kenya might prove that otherwise. To cater to such a diverse group and make sure everyone's having a good time is impressive and a testament to the way you run these events. Bring on next year!

CPA Global
Chief Commercial Officer
"Big thank you for your fantastic work both before and during the conference. All our staff absolutely loved Monaco and the events, and most of us are still trying to recover [..] You guys are a great team."

CLS Holdings plc
Executive Assistant, Monaco
"I would like to thank you and your team for the great organisation of this trip. Our group was challenging due to the size, different languages and nationalities however all our participants were absolutely delighted with the programme and organisation in Japan. Especially the attention to detail stood out. Everyone noticed the little touches like the branded Mazda lampions on the boat in Tokyo and the branded Mazda fan during the geisha performance. They were very impressed with the service you provided."

Mazda C&SEE
Marketing & Communications Manager
"All the feedback coming in both from distributors and staff is very positive, people have had what we wanted to give them – the time and trip of their life. Thank you for all you have done to make this happen, for being an amazing team, professional, fun, service-minded… all at the same time."

Nu Skin EMEA
Head of Events
"The whole prize experience was amazing; we lived the dream for four days. Thank you to you, Oykos and everyone involved. A once-in-a-lifetime trip that I will never forget and I feel very privileged to have won."

Oykos Island Escape
Prize Winner
"Both parts of the trip – Buenos Aires and Iguazu – were simply amazing and every single person has fed back that these were once-in-a-lifetime experiences that they'll never forget. As with India, the ground team were brilliant – you guys have clearly established some great connections in every part of the world. And the BT team were of course superb, covering our every need. So thank you so much, it couldn't have gone better."

Softcat
Managing Director
"You definitely get a sense of achievement on these trips, it feels rewarding and the trips are not ordinary which really do make them feel like a once in a lifetime experience."

BMW UK
Event Guest, Necker Island
"The moment we arrived at Heathrow to the moment we left the whole trip was first class. I have been on several Daikin events and the hospitality is always good, but this has taken it to a new level. The time and effort that went into every detail certainly paid off, this truly was a drive of a lifetime."

Daikin UK
Marketing & Events Manager
"I would like to thank you for helping to organise such a wonderful and memorable weekend. The highlight was obviously training with Mo, but I think I speak for all of the other winners when I say that we had a great time from start to finish…"

Lucozade
Prize Winner
"I am so proud of the final product that the team created. Impressive! I have already received calls from multiple members who have expressed their excitement and interest. They are in awe of it. This is very exciting! My sincere thanks and appreciation to everybody who had a part in launching this project!"

InterContinental Hotels Group
Associate Director
"A big thank you to 'Team BT' for a hugely memorable and enjoyable dealer reward trip. Your collective hard work, efficiency and enthusiasm all contributed to a successful Icelandic adventure with very happy dealers and guests."

Mitsubishi Motors
Events Manager
"Guests were blown away with the scale of the location and experiences on the trip as [it was] something most had never experienced before. Having unique experiences from biking in Kathmandu, having our own bespoke campsite for an overnight stay at over 1,500 metres above sea level and our own traditional ceremony on a sectioned off major square in the middle of Kathmandu in front of a historic temple were just a few experiences that will never be forgotten."

MINI UK
Sales Operations & Strategy Manager
"Alaska is a place that I would not normally think to visit but I'm so happy to have done so and to be part of this amazing trip was an absolute honour…"

Discovery Channel
Event Guest, Alaska
"The trip was totally amazing and I felt like it was the biggest thank you for doing a good job I've ever had! We are already working even harder to do a fantastic job for the whole of next year and should there be an incentive again put on the table we will be focussing on winning again!"

BMW i
Event Guest, Abu Dhabi & Dubai
"I don't think it could possibly have been any better - you all did a fantastic job, which really made the trip what it was. Thank you for an unbelievable experience. I don't know how you are going to beat it next year but I look forward to finding out how."

BMW UK
Event Guest, Costa Rica
"After participating in dozens of prestigious seminars in the pharmaceutical industry, I can say that a NuSkin Success Trip is something outstanding! Pleasure, rest, freedom, recognition, excellent time management, and the place... it was flawless. Keep making us dream."

Nu Skin EMEA
Event Guest, Morocco
"The team at Black Tomato Agency proved a fantastic agency partner in the running of this promotion, putting together a beautiful prize package. They were really accommodating in meeting the needs of this less-than-usual brief where we gave consumers the chance to live the life of Le President, meaning the onsite agents and chefs also needed to play the part of Le President's own staff. And when we came up against inevitable challenges, they were always on hand to help solve these immediately so as not to jeopardise the consumer experience."

AB InBev
Category Brand Manager
Picture yourself amongst these brands?